Virtual presentation experience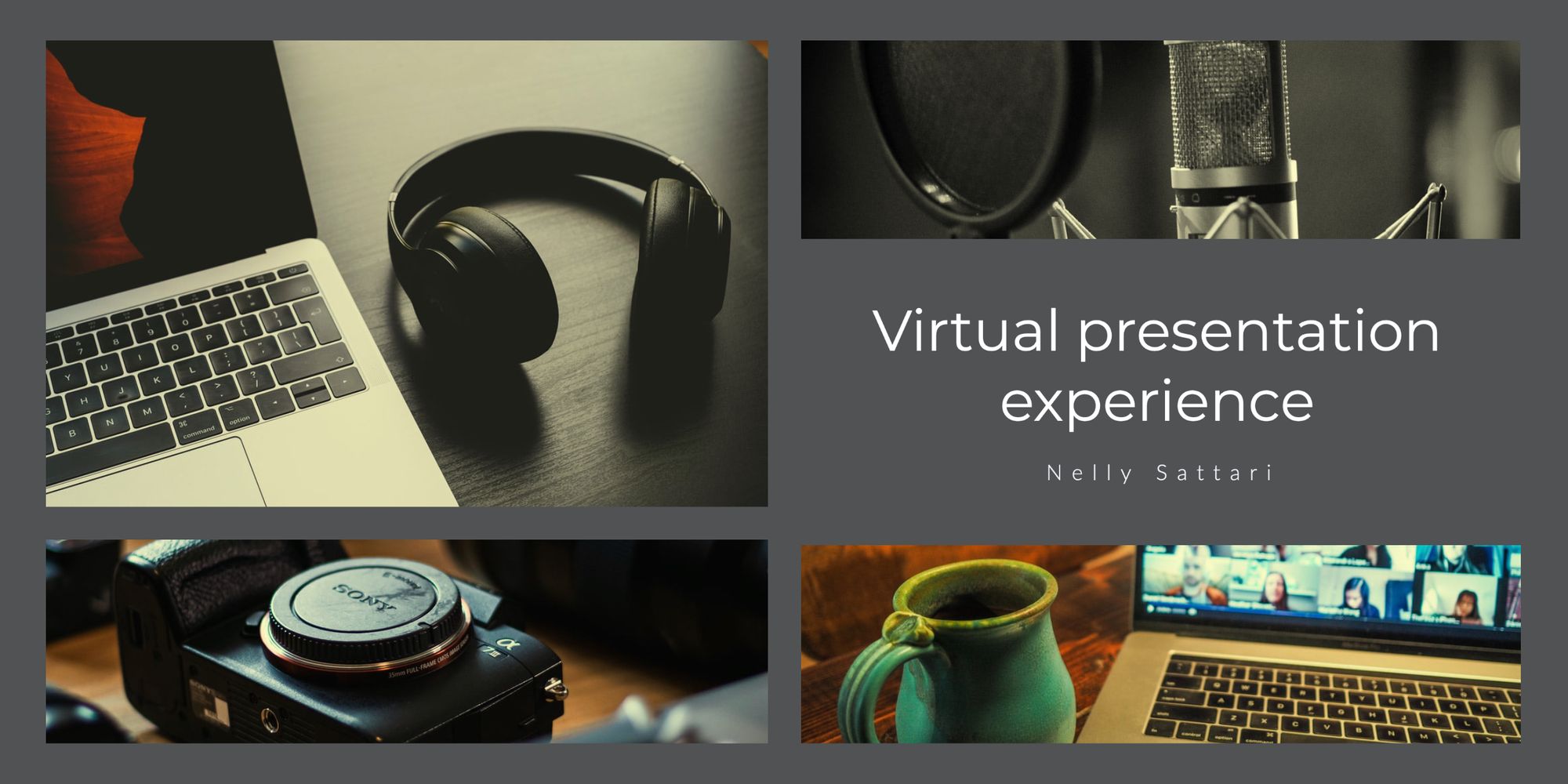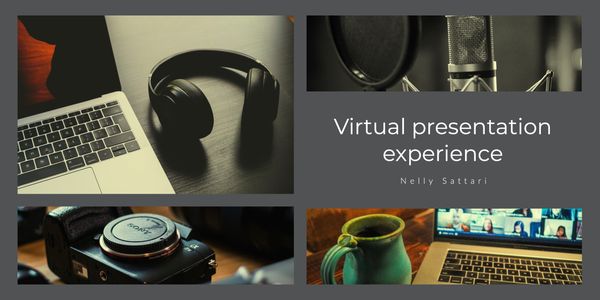 Learn from experience and others
While I was supposed to present a technical talk to developers at NDC Oslo, one of Europe's largest conference, due to Covid19 situation has changed and we all decided to keep the conference going by presenting online so I have done my virtual talk at June 2020.
Also, I learned from online usergroups over the last couple of months as well as my daily online meetings at work which helped me learn what problems should be addressed when you present online.
The last, not the least is the advice that I got from some expert friends like Simon Waight, Shahid Iqbal in the IT industry and Saeed Sourati in the Media/Film industry.
Which presentations I don't feel like watching!
There are some amazing speakers whose talks are exceptional for in-person audience. The jokes they tell, the questions they ask, their body language and eye contact are all engaging audience.
However, they can fail in virtual conferences if they don't consider some essential points. What are 3 things which can annoy your audience while you are presenting online?
Low quality sound
For me, when I listen to someone, the most notable thing is the audio, sounds and the microphone. The worst things is cut off voice with noises in the background which makes me strain my ears to hear what they say. It makes me exhausted!
Low quality image
Lighting can make a difference, however the presenter is mainly appears in a small box on the corner of the screen which is not a big deal.
Still the angle of your camera and the eye contact you make to the lens is extremely important to send a right message on who you are!
One-way communication
Potentially, Conferences and talks should be somehow different from videos or even twicth talks. How to make online conferences different and more engaging and appealing?
What I did to avoid annoying my audience?
From the post I have twitted, looks like I use some professional tools and accessories and I do.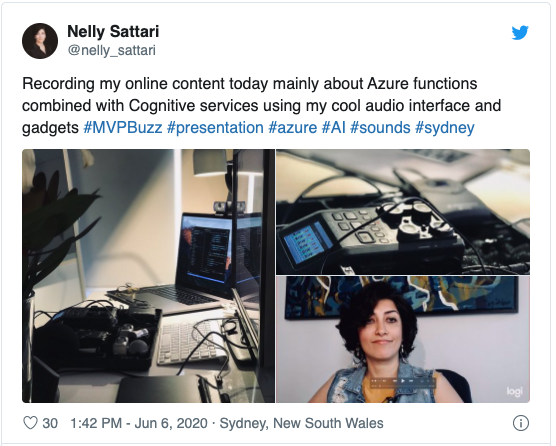 There are pieces of equipment that you can use, however, sometimes we can creatively convert some of the existing tools by using converters. Also, consider borrowing some tools if you are not sure how you would feel about this new world!
Further below is the list of accessories that I use for mainly conference talks and recording online contents. I should admit they are a bit generous and excessive but lucky I am that those devices were mostly already available to me. You can always go with simpler versions.
First Rule: I need a decent microphone
What is my audio interface and microphone?
For my daily meetings, I use a simple headphone with mic and it is pretty sufficient for me.
For my conferences and recording online content though, I use G4 Sennheiser and Zoom H6 audio interface as below.
Zoom H6 audio interface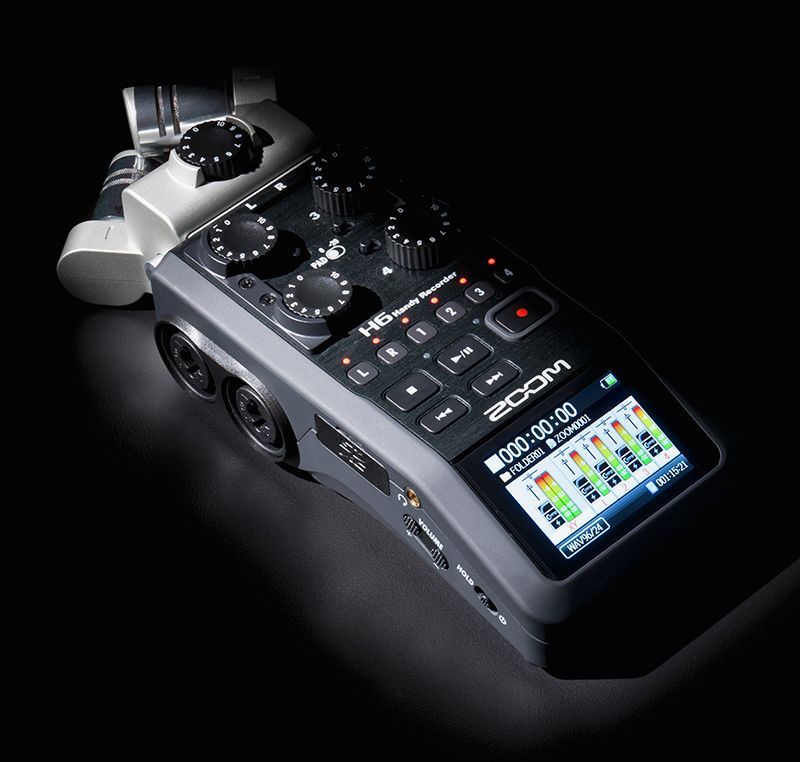 ZOOM H6 is the ultimate professional recorder for video, podcast and music. Since it is used in the film industry it can records directly to SD, SDHC and SDXC cards up to 128GB.
However, for my purpose, I could convert it to a USB audio interface for PC/Mac/iPad and just record through it while I store the file on the computer.
Some features are :
The H6's USB port enables it to serve as a multi-channel audio interface for your laptop or iOS tablet.
It has Four mic/line inputs which is amazing for a group podcast or a round table discussion.
Large full-color, angled LCD display, shows all input channels.
zoom audio interface
G4 Sennheiser wireless microphone
Wireless omni-directional lavalier for performers, speakers and reporters. Providing the highest flexibility for outdoor shoots. The wireless feature helped me to have a neater desk as my workspace is not large and I don't have to put a stand and a microphone on my desk. Also, some of those Podcast stand microphones capture the keyboard noise while wireless won't. G4 Sennheiser microphone ![Screen-Shot-2020-06-12-at-8.17.26-pm]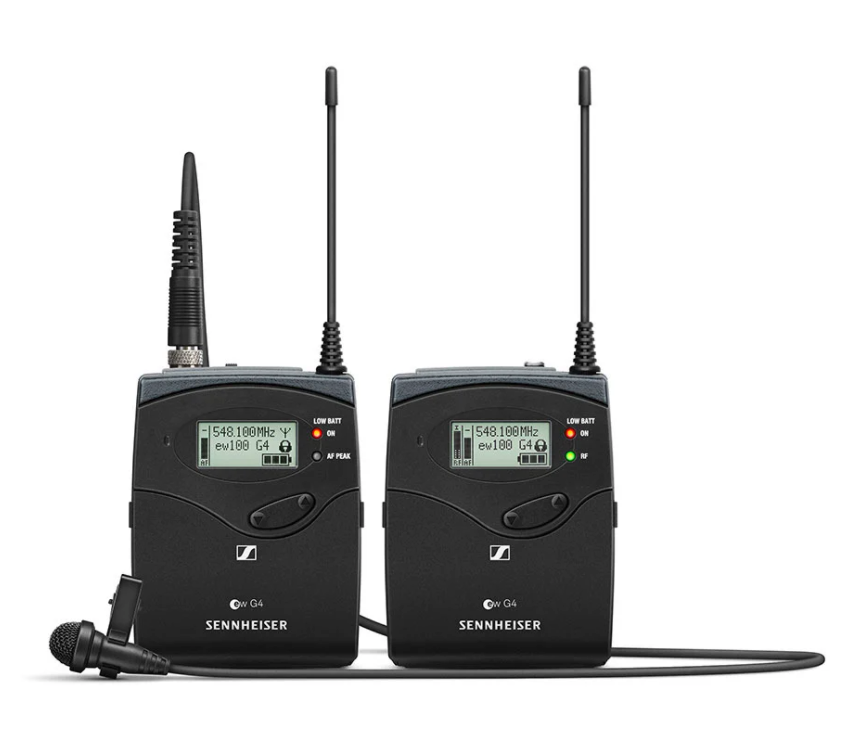 Second Rule: Is the camera rolling?
Built-in cameras don't have great quality and you cannot zoom in. Those cameras are really wide and capture everything behind you which might be distracting and not pleasant. A Logitech C920 camera could serve my purpose.
Screen-Shot-2020-06-12-at-8.37.15-pm
The camera lens should be set up at your eye level and probably you need to put some boxes or books under your Webcam or even better if you can use a little tripod as well to set the angle horizontally and vertically.
Regardless of camera quality, most importantly is the lighting. Poor lighting can add shadows on your face and makes the hot dark and unpleasant. I used my dimming desk LED lamp with soft glass which is tolerable to look at it.
Some features of C920 are :
Full HD video recording (up to 1920 x 1080 pixels)
Built-in dual stereo mics with automatic noise reduction (Still a dedicated Microphone works better)
Automatic low-light correction
Tripod-ready universal clip fits laptops, LCD or monitors
PS: Pan, tilt, zoom controls, face tracking, motion detection will be available software for windows and less for IOS.
Third Rule: bi-directional communication is more engaging
Although not all talks can be interactive, I still believe we can find more creative ways to make our presentation more engaging and interactive.
The demos are great and if we can deploy them into a public endpoint then all audience can have access to it which makes the demo more trustworthy and convincing. That is a bonus if it can be interactive.
If the demo is not feasible, at least asking questions and running polling can be helpful.
I used digitalicebreakers by Stafford Williams to ask some questions especially at the start of my session but there are plenty of polling systems available in the marketplaces.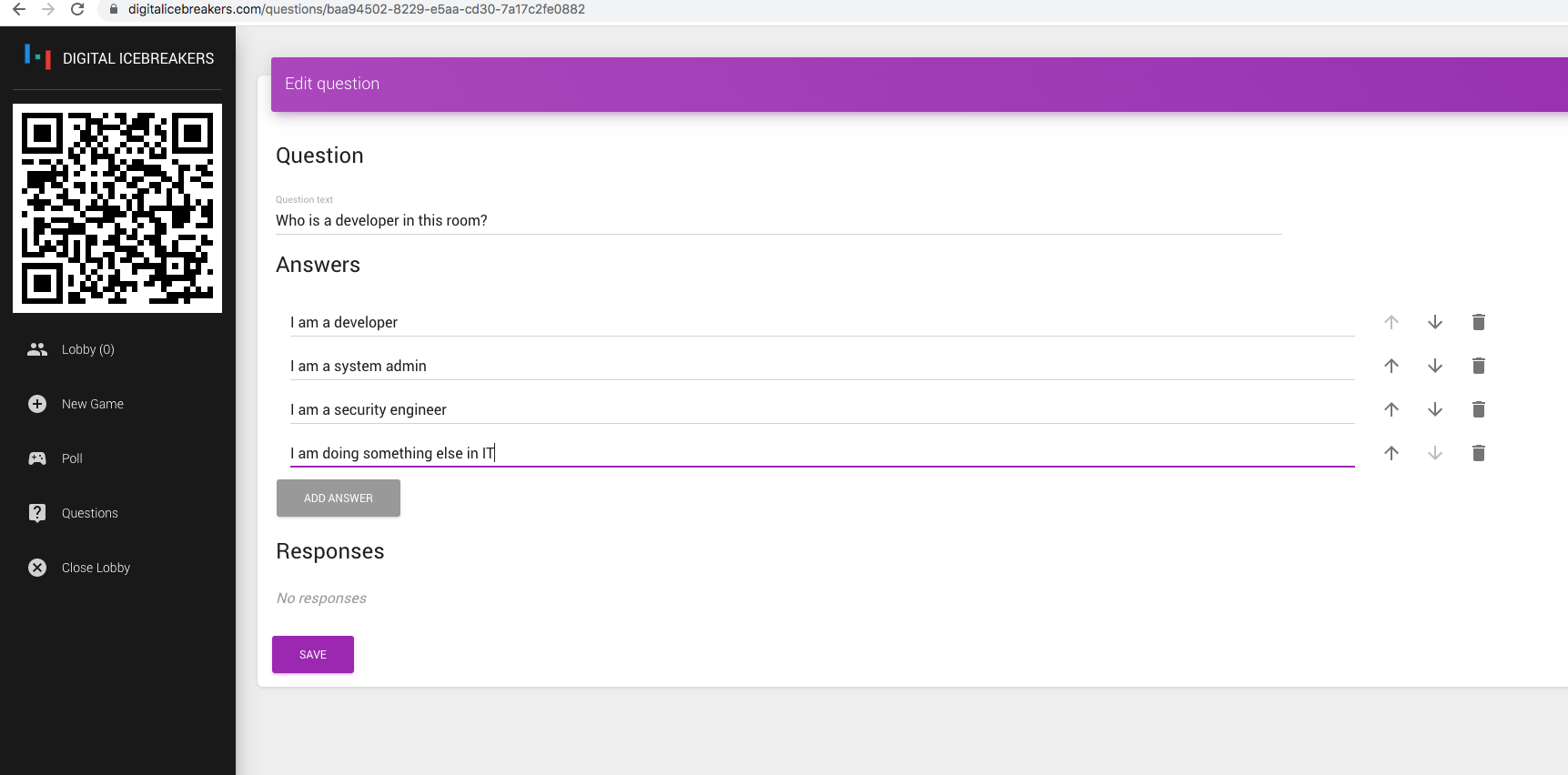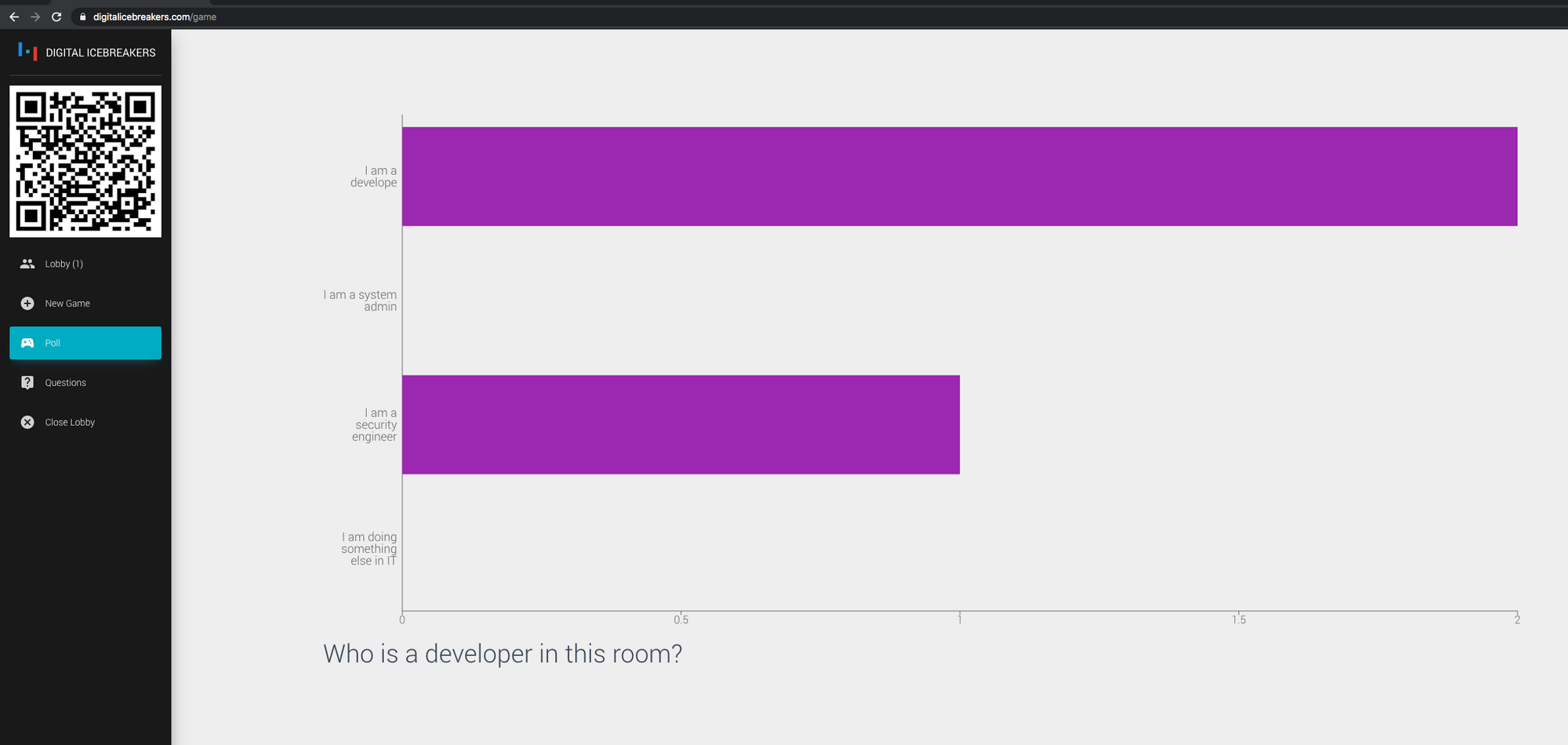 Final Note
I enjoyed talking at conferences online and I think just because the presenter doesn't see the audience, it does not mean that nobody listens to you.
Online conferences are even harder for the audience as they are already prevented from having fun and networking.
We need to make more effort and considering some thoughts and ideas to make a greater relaxing experience for our amazing passionate audience.